Demystifying Revelation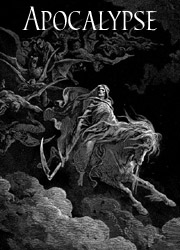 Perhaps there is no other of the 66 books of the Bible which we Christians find so troubling as the Revelation to Saint John. Yet, Revelation is intended to bring comfort to Christians. The problem is that the imagery of the book is frightening and much of the context within which the vision was first conveyed has been lost to us.
This web page links to information on the Book of Revelation created by the Rev. Frank Logue at King of Peace Episcopal Church for an 8-week study. It also links to a couple of handouts created by the Rev. Stephen Rice of St. Michael's Episcopal Church in Waynesboro, Georgia for a similar study. In addition, a couple of sermons on the last book of the Bible are also linked.
Know that when one reads Revelation alongside some commentaries which help reveal the meaning of some of the symbology, the text is much less troubling and much more comforting. Reading Revelation for yourself will also reveal surprises like neither the word "Rapture" nor the concept of a snatching away of Christians prior to bad stuff happening on the earth is found in the book. Likewise, the term Antichrist does not appear in Revelation. This is meant to whet your appetite for digging into Revelation for yourself, knowing that this letter to seven churches in Asia Minor is God's Word to us and it's mystifying imagery should not scare us away from the blessing of encountering this book for ourselves.
Three sermons for King of Peace on Revelation
Materials created for King of Peace's Study of Revelation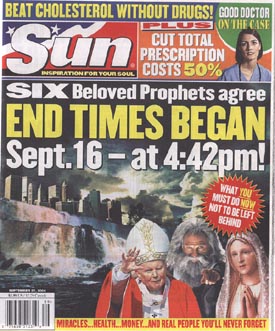 Materials created for St. Michael's Study
Other helpful links