Teens have a place @ King of Peace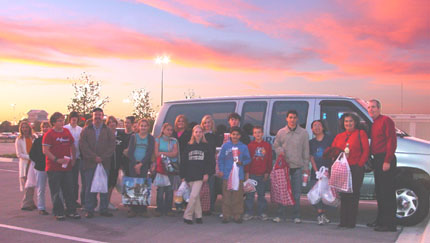 We believe that teens should have a safe place to explore their faith. King of Peace provides the atmosphere for teens to question what they believe and to take a deeper look at their faith. Teens can participate in adult classes at King of Peace or take part in our youth group.
Our youth group is a combined effort of King of Peace and Christ Episcopal Church in Saint Marys.
Honey Creek
One of the great things about being in the youth group at King of Peace is that you also get to tap into some awesome programs that happen at Honey Creek, a camp and conference center at the north end of Camden County on Dover Bluff Road. There are events through the year for middle and high school-aged folks.
Youth Group T-Shirts
You can buy King of Peace youth group shirts online at http://www.cafepress.com/kingofpeace/
Just choose from any of the awesome designs and place an order.
King of Peace Episcopal Church + 6230 Laurel Island Parkway + Kingsland, Georgia 31548